The event is taking place February 1-4, 2018 at EventCity in Trafford (Greater Manchester) UK.
Tickets available at rollerderbyworldcup.bpt.me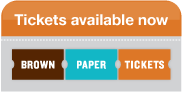 If you have problems with your order, contact Brown Paper Tickets at
1-800-838-3006 US, Canada, Puerto Rico
All tickets are general admission for all 4 days of the event. Children 10 and under are free.
Early bird price is $100 for all four days (approx. £78.11) and there is a limited amount of tickets at this price.
Regular price is $125 for all four days (approx. £97.63) will be available once early bird tickets are sold.
Event is expected to begin at 8AM every day and possibly end at 9PM every night. Sunday night may end sooner. Schedule will be released in advance and is subject to change.
More information about the event (teams, schedule, etc) will be posted here and on our website as it becomes available.
Tickets are non-refundable, but you may transfer them to anyone. There are no assigned seats and seating is not guaranteed for all games. There will be bleacher and chair seating available but they may fill up during more popular games. There will be additional space to stand or sit on the floor around the tracks.